AFP Action Congratulates Candidates on Primary Election Victories, Looks Toward General Election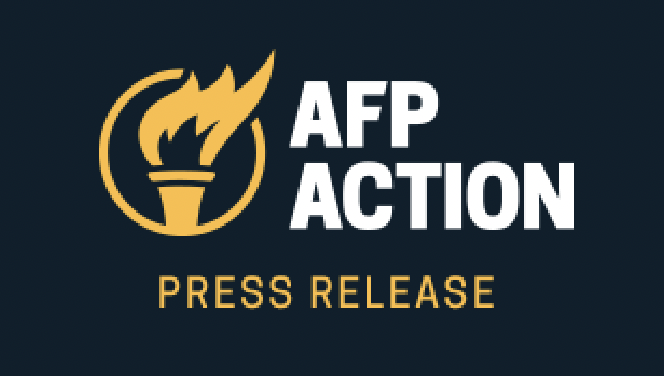 AUSTIN, TX – Americans for Prosperity Action (AFP Action) tonight released a statement congratulating its endorsed candidates for the U.S House of Representatives – Rep. Chip Roy (TX-21) and Wesley Hunt (TX-38) and the Texas State Legislature – Rep. Dustin Burrows (HD-83), Rep. Andrew Murr (HD-53), Lopez (HD-37), and Kronda Thimesch (HD-65) on their hard-fought primary victories.
The group's grassroots activists made more than 170,000 voter contacts across the state through phones, door to door canvassing, and direct-mail in support of endorsed candidates ahead of tonight's primary elections. These efforts were layered with digital advertisements.
AFP Action Texas Senior Advisor Genevieve Collins issued the following statement:
"Our activists have been working tirelessly to see these principled candidates through their primaries and couldn't be more excited to congratulate them on their respective victories. Tonight, Texas is one step closer to ensuring our state stays on a path of increased opportunity for every Texan. Whether it be increasing economic growth, improving access to quality, affordable health care, or expanding educational opportunities, it's clear that voters are eager to back candidates who support commonsense policy reforms. We look forward to doubling down our efforts to mobilize Texans to support these candidates."
Background:
Americans for Prosperity Action Announces First Round of Midterm Candidate Endorsements 9/16/2021
Americans for Prosperity Action Announces Support For Candidates Vying To Represent Texas In Congress 12/13/2021
AFP Action and LIBRE Action Announce First Wave Of Texas State Legislative Candidate Endorsements 1/21/2022
Americans for Prosperity Action Endorses Second Wave of Texas State Legislative Candidates 2/07/2022
Political advertising. Paid for by Americans for Prosperity Action. Not authorized by any candidate or candidate's committee. afpaction.com