Americans for Prosperity Action Endorses Second Wave of Texas State Legislative Candidates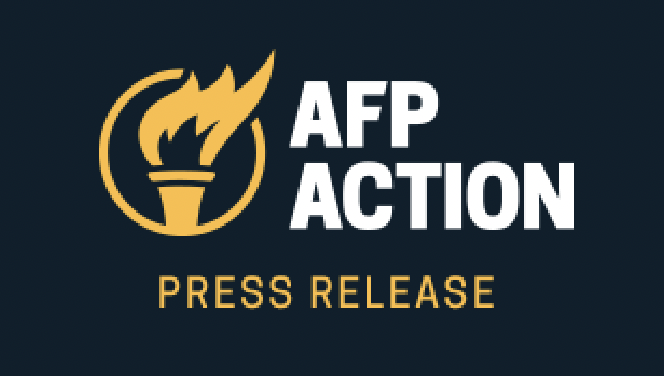 Austin, TX – Americans for Prosperity Action (AFP Action) today announced their support for four additional candidates vying for the Texas House of Representatives ahead of Texas' primary election. The following candidates earned the support of AFP Action for their shared vision of empowering people through principled policy solutions that will help transform the Lone Star State: Rep. Dustin Burrows (HD-83), Rep. Andrew Murr (HD-53), Janie Lopez (HD-37), and Ellen Troxclair (HD-19).
The group will leverage a wide range of tactics including their signature grassroots mobilization, direct-mail, and digital advertisements to help get these candidates elected and reelected to office.
AFP Action Texas Senior Advisor Genevieve Collins issued the following statement:
"There is no better time than now to address the biggest issues plaguing families across Texas. We need better access to quality, affordable health care, increased educational opportunities that empower students and families, and real tax reform that puts money back into the pockets of hardworking taxpayers. These individuals' willingness to pioneer real change will position Texas for a better tomorrow. Our activists are ready to mobilize and help see these candidates through their primaries."
Rep. Dustin Burrows (HD-83):
As Chairman of the Calendars Committee, Rep. Dustin Burrows delivered transformative reforms that cap state government spending and put Texas' public pension system on stable financial footing. As Ways and Means Chairman in 2019, Burrows also delivered historic property tax reform in SB 2. Rep. Burrows will continue to advance fiscally responsible policies and deliver real results for Texans.
Rep. Andrew Murr (HD-53):
As a staunch supporter of smart on crime, soft on taxpayer criminal justice reforms, Rep. Andrew Murr championed historic pre-trial bail reform in 2019 and 2021. Rep. Murr has also fought for property tax reform and supports expanding fiscal responsibility across the state. In office, Rep. Murr will continue to put people over politics to drive lasting change from the bottom-up.
Janie Lopez (HD-37):
As a public-school board trustee in the Rio Grande Valley, Janie Lopez fought tirelessly for more financial transparency and accountability in our school systems. If elected, she will champion policies that empower Texas families and students and also policies that lower the cost of living for our communities in the valley.
Ellen Troxclair (HD-19):
During her time in Austin, former Austin City Councilwoman Ellen Troxclair focused on lowering property taxes for homeowners through the city's first homestead exemption and fought to eliminate wasteful government spending. As a member of the Texas House of Representatives, she will continue to call for increased taxpayer accountability.
Background:
AFP Action and LIBRE Action Announce First Wave Of Texas State Legislative Candidate Endorsements 1/21/2022
Political advertising. Paid for by Americans for Prosperity Action. Not authorized by any candidate or candidate's committee. afpaction.com