Americans for Prosperity Action—Illinois Announces State House Candidate Endorsements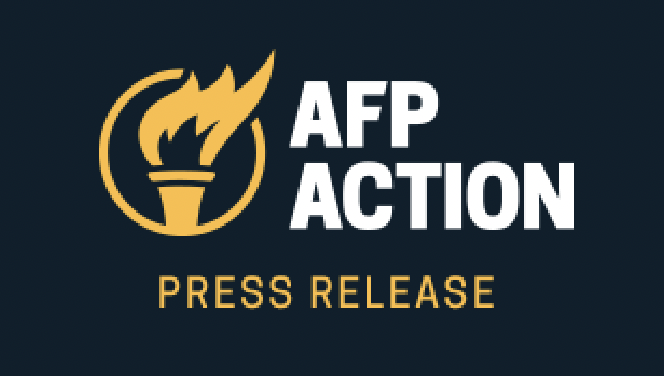 Springfield, Illinois – Americans for Prosperity Action—Illinois (AFP Action-IL) today announced it has endorsed eleven candidates for the Illinois State House of Representatives and one for the Illinois State Senate. The endorsements include a mix of incumbent and non-incumbent candidates. The AFP Action-IL endorsed candidates are:
Rep. Deanne Mazzochi (HD-45),
Rep. Chris Bos (HD-51),
Rep. Martin McLaughlin (HD-52),
Jack Vrett (HD-53),
Michele Hunter (HD-54),
Connie Cain (HD-66),
Rep. Jackie Haas (HD-79),
Rep. Keith Wheeler (HD-83),
Scott Preston (HD-91),
Michele Smith (HD-97),
Rep. Amy Elik (HD-111), and
Rep. Sandy Hamilton (SD-48)
These individuals received AFP Action-IL's endorsement because of their commitment to policies that break down government barriers to success and expand opportunities for all Illinois residents to improve their lives.
"Illinois is in desperate need of strong leadership to help lift the burden of skyrocketing inflation from the shoulders of hardworking families and older residents living on fixed wages," said AFP Action-IL Senior Advisor Jason Heffley. "We need leaders in the state legislature who will stand up for taxpayers and say no to government policies that stand in the way of a strong economy, a quality education, and safer communities."
AFP Action-IL will leverage its network of grassroots activists and state-of-the-art data targeting capability to educate voters about endorsed candidates and to turn out voters to support them on Election Day.
BACKGROUND
Rep. Deanne Mazzochi (HD-45)
Rep. Deanne Mazzochi is a friend of Illinois taxpayers, evidenced by her vigorous opposition to the graduated income tax constitutional amendment and the abolition of the flat tax, which would have increased income taxes by $3.7 billion. Mazzochi has opposed multiple harmful spending plans with a strong focus on strengthening the state's ability to address its pension crisis. She supports health care policies that expand access and lower costs and education policies that put students first.
Rep. Chris Bos (HD-51)
Rep. Chris Bos has championed taxpayer interests in the State House through his support for lower taxes. Bos cosponsored legislation to end automatic gas tax increases and prevent Illinois from moving to a graduated income tax system. He also sponsored a balanced budget amendment and legislation to implement a two-year discretionary spending freeze. Bos has supported tax credit scholarships to empower parents to find education programs that address their children's specific learning needs.
Rep. Martin McLaughlin (HD-52)
Rep. Martin McLaughlin has been a consistent voice for fiscal responsibility, cosponsoring balanced budget amendment legislation and a bill to freeze discretionary spending for two years. In the House and as a local mayor before that, he has been a leader in fighting to lower property taxes. McLaughlin has also supported several bills to expand the tax credit scholarship program to increase education freedom.
Jack Vrett (HD-53)
Jack Vrett is running for the State House on a platform of lower taxes, including opposition to gas tax increases, pension and school funding reforms, and regulatory reforms to eliminate unnecessary and burdensome regulations. Vrett will also work to expand access to higher quality health care at affordable prices by supporting reforms to increase access to medical facilities and health care professionals.
Michele Hunter (HD-54)
Michele Hunter believes that parents need greater control of their children's education, and there needs to be more transparency to give parents more information about what happens in schools and what is being taught. She supports tax credit scholarships to expand education freedom. Hunter's campaign has also focused on state spending and the need for greater fiscal responsibility by eliminating waste and abuse and solving the state pension crisis.
Connie Cain (HD-66)
Connie Cain worked as a private citizen to oppose the 2020 ballot initiative to shift to a graduated tax system. Her fight for lower taxes will continue in the State House. Her experience as a certified public accountant is needed in the General Assembly, and it has prepared her to expose and oppose wasteful spending and harmful budgets and advance much-needed pension reforms. Cain will also support policies that promote jobs and opportunities.
Rep. Jackie Haas (HD-79)
Rep. Jackie Haas focuses on fiscal responsibility and promoting job growth to Springfield. She is a champion for Illinois taxpayers by cosponsoring legislation to prevent a graduated income tax and a retirement tax. Haas has a proven record of removing government barriers to quality health care and education.
Rep. Keith Wheeler (HD-83)
Rep. Keith Wheeler has been a champion for regulatory reform during his tenure in the House. He sponsored legislation that eliminated hundreds of state agency regulations. He has been a champion for taxpayers by helping lead the effort to stop the graduated tax constitutional amendment. Wheeler has also supported several bills to expand the tax credit scholarship program to increase education freedom across Illinois.
Scott Preston (HD-91)
Scott Preston has expressed support for responsible, balanced budgets to protect the hard-earned tax dollars of Illinois workers and seniors. He knows they are being crushed by inflation, which is largely driven by out-of-control government spending. His record as a member of the Normal Town Council demonstrates his willingness to make tough votes on behalf of fiscal responsibility.
Michelle Smith (HD-97)
Michelle Smith understands that Illinois taxpayers need relief and lower taxes, especially property taxes, which will be a strong focus of her efforts when elected to the State House. She is equally passionate about reining in spending and getting the state pension system under control. Smith believes in putting the taxpayers' interests ahead of the special interests.
Rep. Amy Elik (HD-111)
Rep. Amy Elik understands the threat that out-of-control spending poses to our state, not just as a driver of inflation but as a threat to our long-term economic prosperity. In the State House, Elik is the lead sponsor of the balanced budget amendment to control state spending. She also opposed moving to a graduated income tax system, new excise taxes, and gas tax increases.
Rep. Sandy Hamilton (HD – 48)
Appointed in late 2021, Rep. Sandy Hamilton has been a leader on fiscal, education, and health care issues. In her short time in office, Hamilton has been highly active in promoting tax relief for Illinois residents. She cosponsored resolutions in opposition to progressive income and retirement taxes. Hamilton has been critical of Gov. Pritzker's ballooning budget proposals and wants to prioritize spending on core government services such as education, public safety, and protecting our most vulnerable.
ABOUT AFP ACTION
AFP Action is a 527 political action committee focused on electing candidates who will drive policy change and facilitate the building of broad policy coalitions that remove barriers to opportunity and help people improve their lives. The organization has a strong, permanent grassroots presence, including highly motivated activists who volunteer during the election season by making telephone calls and knocking on doors in support of policy champions.
-end-
Paid for by Americans for Prosperity Action. Not authorized by a candidate.
The candidate is not responsible for the activities of AFPA.