New FEC Filing Shows AFP Action is Primed for Record-Breaking Impact in 2024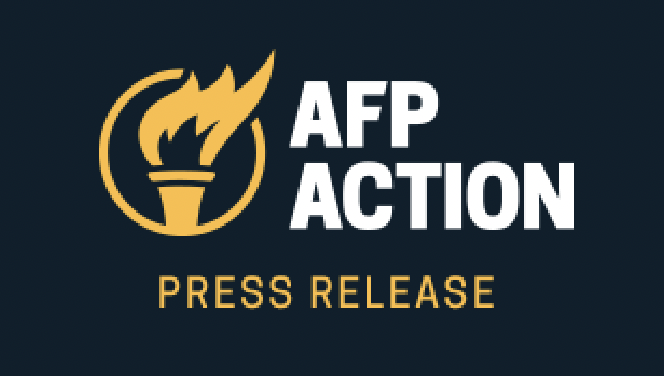 Announces $76.3 Million Raised in First Six Months of 2023 With $74.6 Million COH
Arlington, VA – With the country facing its most consequential election in a generation next year, Americans for Prosperity Action (AFP Action) announced today it has raised $76.3 million in the first six months of 2023, according to its latest filing with the Federal Election Commission (FEC). With more than $74.6 million cash-on-hand, AFP Action is well-positioned to make a major impact across hundreds of critical races heading into the 2024 election.
"AFP Action is laser focused on advancing policies that will address America's biggest challenges and to do that we are committed to helping the best candidates win in 2024," AFP Action Director Nathan Nascimento said today. "This means engaging in primaries earlier, bringing new voters into the political process and empowering millions of citizen activists to turn the page on the current political era. We are humbled by the tremendous financial support from our donors and grateful for the growing support for our millions of grassroots activists across the country. This FEC report is a reminder that AFP Action is the best resourced and most effective grassroots force in the country, and we are prepared to invest the resources needed to help elect the types of leaders America deserves next year."
To date this year, AFP has already communicated with over 2.6 million potential Republican primary voters in key battleground states to understand what issues matter most to them and their families, and what they are looking for in candidates for state and federal office next year. AFP Action will acquire this data to bring new voters into the primary process and deploy its grassroots army to elect the best candidates. 
While some organizations focus their resources on large-scale television ads, AFP Action leverages its unparalleled grassroots and data capabilities to take a targeted, layered approach to engagement that combines digital, mail, and one-on-one outreach. This method has proven highly effective and ensures the highest return on investment for each dollar spent. AFP Action is currently distributing mail and running several digital ads in the early primary states of Iowa, New Hampshire, South Carolina, and Nevada:
Click Here to View "The Choice"
Click Here to View "Unelectable"
In the 2022 election, AFP and AFP Action engaged in 457 races, knocking on more than 7 million doors, delivering over 100 million pieces of mail, and reaching millions more voters through phone and email. And of the over 200 primary races that AFP and AFP Action engaged in, its endorsed candidates won more than 80 percent of those races. These are all key data points that the organizations are expected to exceed in 2024.
AFP Action has already announced a number of endorsements in key U.S. Senate and House races.