Alaskans Can Send Principled Policy Champions to Juneau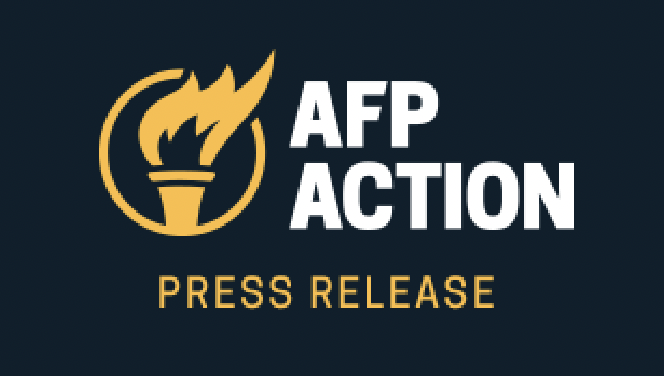 Alaskans have an unbreakable spirit. A global pandemic may have changed our daily lives, but it has not, and cannot break Alaskans' indomitable spirit. We've faced challenges before. We'll face more in the future.
To help us weather these challenges, we need leaders in Juneau who will fight for policies that will put our economy on track, ensure quality and affordable health care for everyone, and get Alaskans safely back to work. We need to elect leaders who will stand on principle — even when those principles are politically inconvenient — and make it possible for us to get back on
our feet.
That's why Americans for Prosperity Action Alaska is endorsing Lance Pruitt, Sarah Vance, James Kaufman, and Kevin McKinley this election. These individuals earned the support of AFP Action Alaska for their principled dedication to tackling Alaska's toughest challenge. They have demonstrated their dedication to supporting a constitutional spending cap that will get government spending under control and get our economy on track. These candidates have shown they'll fight to make sure Alaskans have every opportunity to live their American dream in The Last Frontier.
Lance Pruitt, District 27:
Lance Pruitt understands that if hardworking Alaskans have to live within their means, so should the government. He supports a meaningful spending cap that would get Alaska's economy back on track.
Sarah Vance, District 31:
Sarah Vance is a champion for fiscal restraint and will work to make sure the legislature passes a meaningful constitutional spending cap. Additionally, she has a track record of working to make sure every child in Alaska has access to the education that fits their unique needs.
James Kaufman, District 28:
James Kaufman supports a meaningful spending cap to ensure Alaska has a strong fiscal future. He is a champion for regulatory reforms that will spur economic growth and enable more Alaskans to find fulfilling work.
Kevin McKinley, District 5
As a business owner, Kevin McKinley understands our government must exercise fiscal restraint to ensure a bright fiscal future for our state. He will fight for regulatory reforms that will help more Alaskans find fulfilling work, enable our businesses to thrive, and bring back our jobs.
This is a pivotal election for our nation – but especially for Alaska. The COVID-19 pandemic and economic shut down has radically changed our daily lives and brought into sharp focus the need for principled leaders who are fixing the issues that matter most. We encourage Alaskans to vote for these principled policy champions. A vote for these candidates is a vote for a prosperous Alaska where everyone has the opportunity to thrive.
—
Paid for by Americans for Prosperity Action – Alaska, 431 W 7th Ave., Anchorage, AK 99501.
Ryan McKee, Chair, approves this message. The top contributors are AFP Action, Arlington,
Virginia, Trina Johnson of Anchorage, AK and Dan Kennedy of Wasilla, AK. This NOTICE TO VOTERS is required by Alaska law. I certify that this communication is not authorized, paid for, or approved by the candidate. AS 15.13.135.