AFP Action Commends Byron Donalds, State Legislative Candidates for Primary Election Victories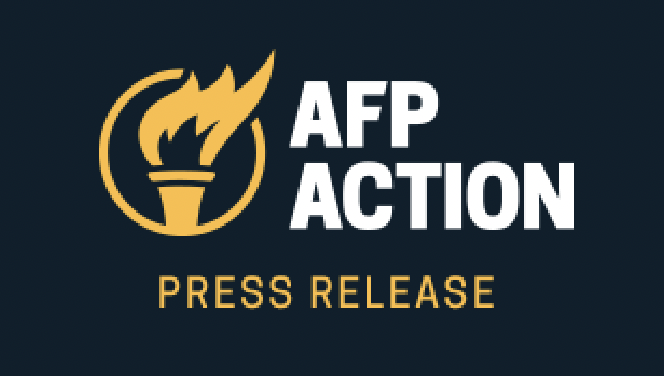 NAPLES, FL – Americans for Prosperity Action (AFP Action) tonight congratulated state Representative Byron Donalds for winning the primary election for Florida's 19th Congressional District, and state Representative Ray Rodrigues and Lauren Melo for winning their primary elections for the state legislature.
Donalds, Rodrigues, and Melo earned the backing of AFP Action for supporting fiscally responsible budgets, rejecting tax hikes that would hurt Florida families, expanding educational opportunities for Florida students, among other policies that will help solve some of the state's toughest issues. The grassroots group sent 200,000 texts, made 215,000 phone calls, sent direct mail, and ran digital ads in support of Byron Donalds.
AFP Action Senior Advisor Skylar Zander issued the following statement:
"Byron Donalds, Ray Rodrigues, and Lauren Melo's victories demonstrate that Floridians are eager to back candidates who will remove barriers standing in the way of improving their lives. These principled candidates' commitment to keeping more money in Floridians' pockets, advancing common-sense health care solutions, increasing educational opportunity for every student, and making our criminal justice system smarter on crime will help tackle our state and country's biggest challenges.

"Our supported candidates are one step closer to ensuring our state stays on a path of economic growth that increases opportunity for every Floridian. We look forward to continue mobilizing Floridians to support these candidates and send these policy leaders to Washington and Tallahassee."
Background:
Americans for Prosperity Action Endorses Byron Donalds for Florida's 19th Congressional District
Americans for Prosperity Action endorsed candidates in 23 state legislative primary races:
Senate:
Ana Maria Rodriguez (SD-39)
Ray Rodrigues (SD-27)
Danny Burgess (SD-20)
Jason Brodeur (SD-9)
Debbie Mayfield (SD-17)
Jennifer Bradley (SD-5)
House:
Paul Renner (HD-24)
Chris Sprowls (HD-65)
Elizabeth Fetterhoff (HD-26)
Scott Plakon (HD-29)
Blaise Ingoglia (HD-35)
James Grant (HD-64)
Bob Rommel (HD-106)
Tommy Gregory (HD-73)
Stan McClain (HD-23)
Thomas Leek (HD-25)
Amber Mariano (HD-36)
Josie Tomkow (HD-39)
Spencer Roach (HD-79)
Michael Grant (HD-75)
Lauren Melo (HD-80)
Sam Garrison (HD-18)
Alex Rizo (HD-110)
Paid for by Americans for Prosperity Action. Not authorized by a candidate or committee. afpaction.com