Opinion: AFP Action backs Cory Gardner for reelection, his hallmark is his ability to unite for what is right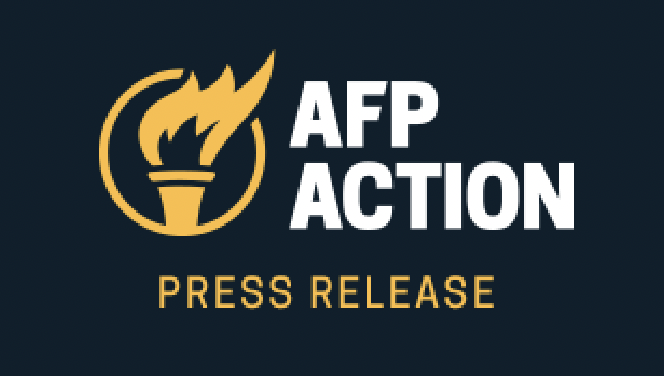 Originally published by The Colorado Sun:
Almost every politician talks about making "tough choices" and "working across the aisle" to get things done. But too often, it's just talk. Too many do everything they can to avoid difficult votes and wouldn't be seen in public agreeing with someone from the other party.
So, let me tell you a story about tough choices, getting things done and Sen. Cory Gardner.
Faced with a stalemate among Congress, the White House and the federal courts over the Deferred Action on Childhood Arrivals program that protected undocumented immigrants brought to this country as children, sometimes referred to as "Dreamers," Gardner took a substantial political risk. Teaming up with fellow Colorado Sen. Michael Bennet, a Democrat, he co-authored legislation to provide Dreamers with permanent legal status.
"When Michael Bennet brought Cory in the room, I thought that was perfect," Senate Minority Whip Dick Durbin, D-Illinois, told Politico. "A Democrat and a Republican in the same room, trying to solve a problem that's important to this country."
Gardner didn't have to put in the work. He could have stood pat, refused to compromise and made political hay by siding with most of his colleagues.
But who got the credit and who got offended mattered less to Gardner than finding a solution.
While others retreated to their corners, Gardner acted.
That kind of independent judgment has been the hallmark of Gardner's Senate career, and it's why we're endorsing him for reelection.
Gardner embodies the philosophy espoused by the great abolitionist Frederick Douglass, to unite with anybody to do right.
When he agreed with President Donald Trump on the need for criminal justice reform, he supported the First Step Act, which will provide education and substance-abuse programs to help formerly incarcerated individuals reenter their communities, among other changes that will make the federal justice system smarter on crime and softer on taxpayers.
Always in search of innovative solutions, Gardner has also been a champion of our state's right to chart its own course on marijuana laws. He co-authored bipartisan legislation with Sen. Elizabeth Warren, D-Massachusetts, that would leave the question of legalization up to the states, and he has worked with the Justice Department to find common ground outside the legislative process.
In the same independent spirit, when Gardner and the president diverged on tariffs and trade, he respectfully, but forcefully, made his voice heard.
"I think the president is right to say that we need fair-trade agreements, but I have concerns that these tariffs will not have the intended impact that the president is hoping to achieve, which is a growing economy and higher wages for all Americans across the country," he said as the first round of tariffs were unveiled last year.
He was one of the first five GOP senators to back a proposal in 2018 to rein in the president's authority to impose tariffs unilaterally, and has called on the president to work with Congress to avoid prolonging the trade war that is driving up prices for consumers and businesses and killing jobs in industries that depend on imported components, in Colorado and across the country.
Even though Gardner disagreed with the administration on tariffs and trade, the senator wasn't afraid to support simplifying the tax code and making U.S. businesses more competitive when he voted in favor of the Tax Cuts and Jobs Act. Once again, Gardner's main priority was putting the American people — and their opportunity to prosper — first.
Straight talk, principled stands and a determination to get results ought to be the hallmarks of every elected official. Coloradans can count ourselves fortunate that we have such an official in Sen. Cory Gardner, and we should enthusiastically reelect him.
Jesse Mallory is a senior advisor for Americans for Prosperity Action.