Americans for Prosperity Action-Nevada Endorses April Becker for Congress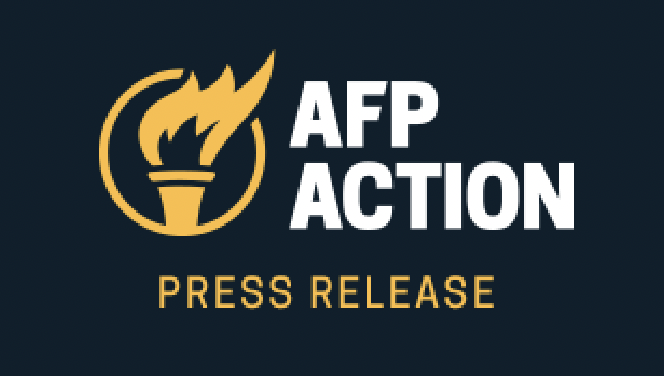 Americans for Prosperity Action-Nevada (AFP Action-NV) today endorsed April Becker in her campaign to represent the people of the Nevada 3rd Congressional District in the U.S. House of Representatives.
AFP Action-NV will leverage a wide range of tactics, including the country's largest grassroots outreach and mobilization, a full-time dedicated staff, and trained volunteers to educate and mobilize voters to support Becker's campaign.
AFP Action-NV senior advisor Ronnie Najarro released the following statement on the endorsement:
"Nevada deserves a leader who will fight for an economic environment that will benefit all Nevadans. Our state is being crushed by record-high inflation, we currently have one of the highest gas prices in the nation, and many are struggling to just put food on the table. Meanwhile, Washington has failed to provide real solutions to address these challenges.
"April Becker will take a strong stand against inflation and provide the kind of leadership Nevadans deserve – she has proven herself to be a champion for small businesses and has pledged to fight against red tape that stifles Nevada's innovation and growth. AFP Action-NV will dedicate our robust grassroots efforts to ensure Becker's success come November."
BACKGROUND:
During the 2020 election cycle, AFP Action supported candidates nationwide with more than 8.5 million telephone calls, 1.5 million door knocks, and more than 49 million pieces of mail. AFP Action has unmatched direct voter outreach capability that is supported by a world-class data operation.
AFP Action is a 527 political action committee focused on electing candidates who will drive policy change and facilitate the building of broad policy coalitions that remove barriers to opportunity and help people improve their lives. The organization has a strong, permanent grassroots presence, including highly motivated activists who volunteer during the election season by making telephone calls and knocking on doors in support of policy champions.
For further information or to set up an interview, reach CAITLIN GALLAGHER at cgallagher@standtogether.org or (206) 402-8432.